SS Parties: Agent2278's Costume Party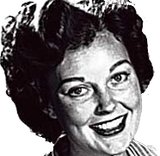 What a great idea for a party Agent2278! I, of course, came as the queen. Go big or don't go, right? The brooch is your gift for achieving this milestone. Afterall, every girl should have her own crown. Congrats!

PS/BIG shout out to Pnklmnade for finding the Queen's iconic handbag. You rock girlfriend!!!