Italian Style #72: Salvatore Ferragamo Natural and Gold Bubina Sandals & Modern Makeover #105: Nico (Christa Paffgen)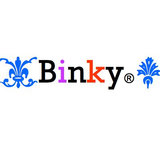 Congratulations NFashion on winning the Giambattista Valli challenge and BeautifulNoise on winning the Marianne Faithfull challenge! You both are so incredibly talented and your stylebooks are just amazing. I'm happy to see you both win, keep it up, ladies! Apologies for combining these two challenges together but as I'm still behind I still gotta do this. :)

I decided to combine because those Salvatore Ferragamo shoes are just so fabulous and perfect for a Nico-inspired look. What a great choice for this week, BeautifulNoise, you really are my twin! :) I love Nico! And it's not easy to give this Andy Warhol muse a modern makeover that would give her justice but with the help of those Salvatore Ferragamos, this look came together easily. This is why I love combos, people!

Hope you like what I've come up with and thanks NFashion and BeautifulNoise for another great challenges!