Artspiration #85: Cutting Edge Digital Art by Michael Oswald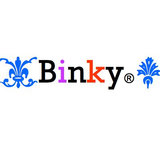 Congratulations BBJJ on winning the Francoise Nielly challenge! Your look was absolutely amazing, so artistic and beautiful, and I'm happy to see Fassionista has chosen you as winner. You truly deserved the win and I hope you get to win more often in this site because you are so amazingly talented.

This week's choice of artist is such an interesting one. I've never heard of Michael Oswald but wow, his works are absolutely incredible! I seriously had a hard time picking which of his art to use as inspiration for this challenge, because they're all so cool and interesting. But at the end I settled on this one, mainly because the gold was just so mesmerizing. And luckily I just stole that dress from ClosetNerd a few days ago that I can use for this challenge because it just looks so right here. I love when that happens, so thank you ClosetNerd for letting me "borrow" that amazing dress. :)

Hope you like what I've come up with and thanks for another great challenge, BBJJ!