Lace Lovers #51: Emilio Pucci Lace Maxi Skirt & Movie Moment #81: The Edge of Love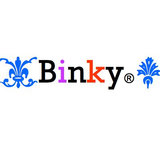 Congratulations Preppy on winning the Dolce & Gabbana challenge and BeautifulNoise on winning The Artist challenge! You both are awesomely talented and I love the looks you created, I'm happy for your wins and hope to see many more wins for you both here in this site. Apologies for yet another combo, my internet really is making me nervous. :)

I decided to combine these two challenges together because I thought that Emilio Pucci maxi dress can totally look for my look inspired by the movie The Edge of Love. I love that movie, by the way, it's one of those that sticks with you long after you've seen it - and all the actors (Keira Knightley, Sienna Miller, Matthew Rhys and Cillian Murphy) were impressive in it. I feel so bad for Cillian Murphy's character. He definitely deserved better.

Anyway. Hope you like what I've come up with and thanks for another great challenges, Preppy and BeautifulNoise!