SS JULY BIRTHDAY PARTY: FREE TO BE YOU AND ME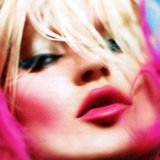 Congratulations to all July babies! You are the lucky ones to be born in summer, and I love it when it´s hot! This Japan inspired look is your gift!

Our dear host Binky asked us to tell something new about us. Well, I love Turkish tea, the best tea in the whole world and also I love my big collection of perfumes! :=)

Cheers and let´s have fun in Japan!