The Winonas Relaunch #72: Fairs & Festivals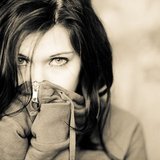 Thank you thank you thank you agent2278!! i was really inspired when i was making my Wrath look, glad it paid off! :D

It's summer here in the northern hemisphere and that means all sorts of wonderful outdoor fun that's to be had! I want to see what you would wear to a fair, carnival or festival! There's one practically every weekend 'round here in Virginia and it's personally my favorite way to get out of the house and see new things! Have fun sisters!