Male Factor #2: Etro Indigo/Turquoise V-Neck Cardigan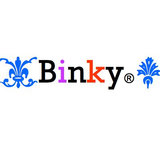 I'm starting to really enjoy this group, Pnklmnade, this is so much fun to do although I'm not so sure I've really done the task required of me since let's face it, the prettier the man, the more I love him. :D

Okay I don't really see what's wrong with this week's cardigan. I would totally date a guy who wears that, by the way. I'm so notorious about loving feminine men, that my brother-in-law wouldn't let me help him shop for clothes because he's "afraid he'll go home with a pair of skinny jeans, bright cardigan, bow tie and multicolor boat shoes", which totally could happen because I can never resist a man who wears all of those items. Ergo, this look. I'm not sure if I've managed to man-ify that cardigan even a little bit, but hey I think this is HOT. Haha. I have a problem.

Hope you like what I've come up with and thanks for another great challenge, Pnklmnade!