Interior Inspiration Object #2 & My Style Icon #25: Nicole Richie & Off Topic #33: Luncheon Fashionista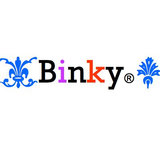 Congratulations HarperLeo on winning the Charlotte Gainsbourg challenge and Tis4tweety on winning the Bar Hopping challenge! Your looks were absolutely amazing and I'm happy to see you both have been crowned winners this week. Apologies for triple combining your challenges with Interior Inspiration, but I won't be here tomorrow and there are still so many challenges I need to catch up with. ;)

I decided to triple combine because well, Nicole Richie always looks boho fabulous, even when she's just out for lunch, and the interior items just totally work for this combo look. I gotta say, I couldn't stand this girl when she first broke into the scene with Paris Hilton but now I totally respect her. She turned her life around from party girl heiress to a fabulous mother and designer. That's pretty admirable.

Anyway, hope you like what I've come up with and thanks for another great challenges NekoJapkat, HarperLeo and Tis4tweety!