SS JULY BIRTHDAY PARTY: FREE TO BE YOU AND ME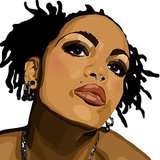 Happy Birthday, July babies!! Hope you're having a great birthday month. The place that binks has chosen for us sounds like so much fun and I am so happy to I finally get there! The Tinkerbell figurine is for the July birthday girls and guys and the scorpion ring is for our gracious host.

This look is very "party me"!!!! These Louboutins are a recent gift from my hubby after he sold a painting recently. I've not worn them yet, but I'd love to be able to afford that dress, but I can only in my dreams. (My husband enables my shoe fetish, but not my dress addiction - go figure!!!!)

I am a shoe collector (or as my husband says "hoarder"). I own over 300 pairs of shoes that I keep labeled with a digital picture in their original boxes in their own shoe room!!!!