SS July Birthday Party: Free To Be You and Me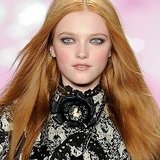 Thanks binky for inviting me to the party. Tokyo is a great place for a party. It's cutting edge and really cool. The shoes and clutch are for you, binky, and the bracelet are for all of the July people out there.
Something that you don't know about me is that I can put one foot behind my head.