Artspiration #86: Lanvin Porcelain Figures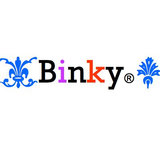 Congratulations Magic Pudding on winning the Michael Oswald challenge! Your stylebook is so impressive and I'm so in awe of your talent, I'm happy to see BBJJ has crowned you winner. You deserve it and many more. Keep up the great work, darling.

This week's challenge is super interesting. I really love these Lanvin porcelain figures, they're all so interesting, unique and beautiful. Too bad they're so expensive, and plus I also have butter fingers and I tend to knock things over and break them (too many times that happened), so I don't think I'll get one even if I could afford it. :) But they make a great inspiration and I decided to take little elements from these figurines to create my look.

Hope you like what I've come up with and thanks Magic Pudding for another great challenge!