S is for Santa (what he brought me!)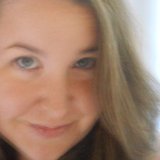 My family is pretty great! My mom got me some cute clothes and accessories (and novelty socks which are, I'm guessing, too dorky for SS- but perfect to wear for teaching baby massage!) and my wonderful boyfriend (my "baby daddy" lol) gave me items from LUSH!!!!! I can't believe there were Lush items on SS and I never knew it! I have been a HUGE fan since high school! It doesn't matter what I get from Lush, I love EVERYTHING they make! (And these are the actual items he got me!) Plus soaps from The Body Shop to match my body butters... what a nice guy! ;)
I know my sister spied on my Style Book to see what to get me, so if anyone else is looking, THANK YOU SOOOO MUCH!!!