PAISLEY AND HEATHERLYS'S SUPER BOWL PARTY!!!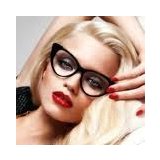 I do love football, but neither of my favorite teams are in! NY Giants (my home town team) or the Seattle Seahawks (my new home team).

Based on those two teams, I just can't in good conscious root for the Steelers (think 2005 Super Bowl, Steelers robbed the Seahawks-of course according to me, maybe not HeatherlyS)! Plus my husband is from St. Louis, which USED to be the St. Louis Cardinals, hence now the Arizona Cardinals, where my in-laws currently live.

Whoa, long story. Who cares, honestly, good luck to all!