Je t'aime #40: Catherine Malandrino Embroidered Front Tank Dress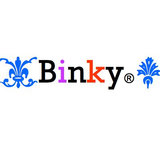 Congratulations Lucyy on winning the Yves Saint Laurent challenge! Your look was so amazing, I'm happy to see LilyVega has chosen as winner, you truly deserve it and I hope this winning streak continues for you.

This week's choice of French item is just so fabulous, love this tank dress, it's so sexy and fun - I can imagine wearing this dress to a party or to the hottest club for a girl's night out. I can never resist a cool LBD after all! And this challenge gives me the chance to use those amazing sunglasses I stole from Natural Born Styler a few days back, so I'm totally happy, I've been itching to use them since the second I stole em. :)

Hope you like what I've come up with and thanks for another great challenge, Lucyy!