Songspiration #138: "Love Sex Magic" by Justin Timberlake and Ciara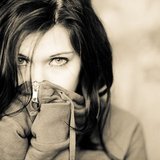 SUPER hot song, great choice this week TANYA80!!!

I'm out of town for a long weekend at a conference...with a bunch of strangers...and my bestie had to bail b/c of a work conference. This is definitely going to be a long weekend, and no SS to help me maintain my sanity. Hope to see ya'll come Monday and I promise I'll start catching up and being on top of my visits again!