The Front Row #106: 3.1 Phillip Lim Spring 2012 RTW & Word Inspired #39: Fabric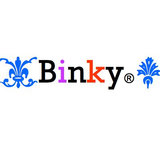 Thank you so much CZF3 for picking me as winner of the Balenciaga challenge, I'm honored that you liked my look! And congratulations Tanya80 on winning the Cool challenge! You are the epitome of cool, so I had no doubt Anncaye would pick you as winner. Happy for your winning streak. :) Apologies for another combo, but you know how it is. It's not like I can escape from them!

I decided to combine these two challenges together because the main reason why I chose this Spring RTW collection of 3.1 Phillip Lim for this week's Front Row is because I love the fabrics he chose for this collection, they just seem so comfortable, breezy and easy to wear, and those three things are high on my list when choosing clothes I'm going to buy. Not that I can afford this collection, but you know what I mean. A girl can dream. :)

Hope you like what I've come up with and thanks Tanya80 for another great challenge. Enjoy this week's Front Row everyone!