Make It Work #166: Burberry Suede Platform Wedge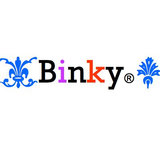 Congratulations Tis4tweety on winning the Milly challenge! You know I love your style and your look was so fabulous, I'm happy to see Tanya80 has chosen you as winner. Keep up the great work, Mizz T, here's to many more wins for you!

This week's challenge is pretty crazy hard but I love it. Haha. First of all, those wedges are insane! Fabulous, but insane! And second, I'm not even sure I can walk in them, let alone paint the outside of my house in them but yeah sure, alright, let's just imagine that I have perfect balance. :) I think this is how I would make those wedges work to paint my house. BTW, I have never painted my house on my own, ever. The perks of living in a third world country, labor is cheap so I can always hire some people to do it. Now I think I can wear those shoes while sitting down outside waiting for the men to finish painting my house... Does that work?

Hope you like what I've come up with and thanks for another great challenge, Tis4tweety!