CASAH #143: Reed Krakoff Python, Lizard and Leather Platform Sandals & Color of Fashion #143: Clementine & I Just Bought #2: Juicy Couture Striped Cotton-Blend Terry Top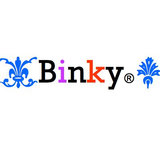 Congratulations BJJ on winning the Dolce & Gabbana challenge! Your look was incredible, so dramatic and creative and I'm happy to be the one who crowned your first win in this group. You should definitely win more often! And what a great idea to restart the I Just Bought group, HarperLeo, it's definitely fun to style something to wear in real life situations. :) Apologies for this triple combo but since I'm so behind I have to still do this. You know how it is.

I decided to combine all three challenges together because the Reed Krakoff sandals and the Juicy Couture top just work so well together, and this look ends up being somewhat in the color of this week's COF, Clementine, so you know I couldn't resist to combine. And seriously, save for the heels, I would totally wear this look in real life too.

Hope you like what I've come up with and thanks BBJJ and HarperLeo for another great challenges!