ICILAD #87: Valentino Lace and Silk-Satin Bubble Dress & My Style Icon #26: Kate Middleton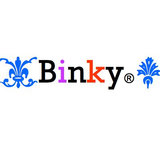 Congratulations Tanya80 on winning the Mary Katrantzou challenge and Lucyy on winning the Nicole Richie challenge! You both truly created winning looks for both challenges, I'm happy to see BeautifulNoise and HarperLeo have crowned you both winners. Apologies for yet another combo, but you know it's bound to happen. It is me, after all. ;)

I decided to combine these two challenges together because I really want to see Kate Middleton in that Valentino dress, I really do. She has such a great sophisticated, elegant style, and sometimes I want to see her in something unexpected. It may be a bit short for the Duchess of Cambridge, but hey, I'm sure she can make it classy. She is Kate freakin Middleton after all. :) And I do love her in red. She always looks so radiant.

Hope you like what I've come up with and thanks Tanya80 and Lucyy for another great challenges!