Garde-Robe: Metallica & Songspiration #139: New York State of Mind, Billy Joel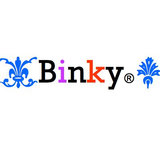 Congratulations Tanya80 on winning the La Garconne challenge and HarperLeo on winning the Love Sex Magic challenge! Your looks were both so spectacular, I'm happy for your wins. You both are on a winning streak this week, keep up the great work! Apologies for this last combo of the day but I'm still behind, ugh, I don't even know why. ;)

I decided to combine these two challenges together because well, this Billy Joel classic always puts me in a sophisticated NY mood and a sophisticated NY mood calls for a little bling, don't you think? :) And besides, I've always wanted to use this amazing metallic dress that I've had in my favorites forever. And it just works with both the Garde-Robe and Songspiration challenge. Doesn't this just put you in a New York State of Mind?

Hope you like what I've come up with and thanks Tanya80 and HarperLeo for another great challenges!