The Historians #21: Mughal India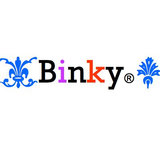 Congratulations MyLadyBloom on winning the Japanese Street Fashion challenge! I had a feeling you were going to win because you have always created such amazing Japanese fashion-inspired looks even before this challenge. You're the expert on all things Asian here, and I should know, because I'm Asian. ;)

This week's challenge is so interesting and also super hard for me. India is always rich in colors, patterns, and the Mughal era especially was all about opulence... all the things that I don't consider my strength when it comes to style and fashion, so I really had to think long and hard about it. Luckily, CZF3 saved me - I found that Matthew Williamson dress in her stylebook and it helped me create this Mughal India-inspired look. So thanks CZF3 for inspiring me everyday. And for letting me steal the dress, of course.

Hope you like what I've come up with and thanks MyLadyBloom for another great challenge!