Nature Inspiration #37: Exotic Birds & The Little Black Dress #87: Jean Paul Gaultier Vintage Zip Detail Dress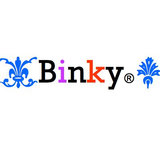 Congratulations Tanya80 on winning the Trees challenge, your look was absolutely amazing and I'm happy to see Anncaye has chosen you as winner. And also congratulations Kuukua on winning the Topshop challenge, I'm happy to see your winning streak is back. :) Apologies for yet another combo but as I am inexplicably still behind on all the challenges, I still must do this.

I decided to combine these two challenges together because while I was looking for a cool image for "exotic birds", I stumbled upon this photo and I was like, "Yep, I have to use it for my inspiration", and the JPG dress just totally works for this interpretation, so you know how much I love it when the stars aligned here in Shopstyle. :) But seriously though, how awesome is that photo? I applaud the courage of the model, I would just freak if I birds perching on my head. Haha.

Hope you like what I've come up with and thanks Tanya80 and Kuukua for another great challenges!