We All Need Fashion #68: Oh You Stud! & Who Sleeps Here #3: London Town Home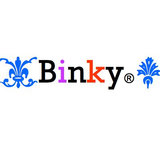 Congratulations Magic Pudding on winning the Print Dresses challenge! As always, your stylebook is incredible and I'm not surprised to see Natural Born Styler has chosen you winner, happy for your win and hope there'll be many more. Apologies for combining again, it seems like that's all I do these days, but it's totally not my fault. There are simply too many challenges in this site. :)

I decided to combine these two challenges together because I think to be able to live in a London town home like this you'd need to be quite rich, and then my mind goes to London-based models like Kate Moss, Agyness Deyn, Alexa Chung and of course, Daisy Lowe - and then I realized that all these girls would totally rock the studs trend, so I took it as a sign that I should combine. :) And just like a London Town Home, that fabulous Balmain studded jacket is also wildly expensive and you'd need to make as much money as those models I mentioned above to be able to afford it without getting yourself in debt. So yeah, a cool London chick who lives in that town home would definitely wear this.

Hope you like what I've come up with and thanks for another great challenges Magic Pudding and NekoJapkat!