Modern Makeover #107: Lisa in Weird Science (Kelly LeBrock)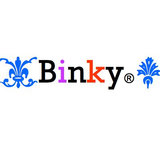 Congratulations Pnklmnade on winning the Veronica Lodge challenge! Your look was absolutely perfect, so fabulous and vibrant, so Veronica that I knew you were the clear winner of the challenge. Happy to be the one crowning you winner yet again, darling. :)

This week's challenge is just so much fun to do. How long has it been since Weird Science?? I mean, Robert Downey Jr was still cute and innocent in this movie, ah, the 80s were fun. :) And yeah, what happened to Kelly LeBrock? She was so hot in this movie. That's just sad. But anyway, I thought I'd give Lisa a "nostalgic" modern makeover that is still reminiscent of her former smokin' hot 80s self. I really gotta watch that movie again. John Hughes marathon is in order I think!

Hope you like what I've come up with and thanks Pnklmnade for another great challenge!