Pop Culture Challenge #200: Dallas (2012 Series) & Skirt Flirt #4: Girl. By Band of Outsiders Asymmetric Print Skirt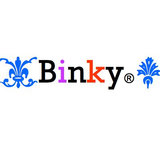 Congratulations HarperLeo on winning the Matthew Williamson challenge! It would appear that you are also on a roll this week, so happy for you, darling. I hope you're enjoying your time in New York and that you are comforted by the love and knowledge that your sister will always be with you. Apologies for combining this week's challenge with Pop Culture Challenge but I just wanna make sure I'm not too far behind. :)

I decided to combine these two challenges together because this week on Pop Culture Challenge, our inspiration is the 2012 version of the much-beloved and long-running soap opera Dallas, which is heating up the Summer as we speak with some good ol' fashioned scheming, backstabbing and betrayal, as well as gorgeous people hooking up and breaking up, of course. And that Band of Outsiders skirt just seems perfect for the character Elena, played by Jordana Brewster, it's still feminine but it's also comfy and practical for running around in Southfork ranch.

Hope you like what I've come up with and thanks for another great challenge HarperLeo! Enjoy this week's PCC everyone!