Fragrance Inspiration #132: Girlfriend by Justin Bieber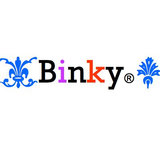 Before I explain my look for this challenge, I just want to let you know that I didn't receive my "New Activities" email from Shopstyle on Friday so if you posted a new challenge from Thursday night - Friday afternoon that I have yet to participate in, please feel free to invite me in person, I may not be aware that a new challenge is up. Thank you!

Okay, now on to this challenge. So... Justin Bieber makes fragrances now? For women too? Sigh. I think this whole celebrity fragrance thing has gone too far... I mean, Justin Bieber is what? 12? (I know he's like 18 or something, but he still looks 12) What does he know about women, really? I know he's dating another teeny bopper but he's still a kid. Being famous doesn't make him an adult overnight. Anyhoo! The fragrance bottle is fun though, love the colors and I decided to create a fun, playful and colorful look inspired by... sigh... Justin Bieber. :D

Hope you like what I've come up with and thanks for another great challenge, Tanya80!