The Front Row #107: Dolce & Gabbana Spring 2012 RTW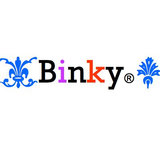 Congratulations NFashion on winning the 3.1 Phillip Lim challenge! Your look perfectly embodied the collection, it was so chic, beautiful and effortless, I fell in love with it immediately and knew you were the clear winner. You're such a talented young woman and I am happy to be able to crown you another win.

This week's Front Row is also a great choice, I am really loving this Dolce & Gabbana Spring/Summer 2012 collection, it's so vibrant and fun, so perfect for the hot weather, and I live in perpetual hot weather! ;) I already have a few Dolce & Gabbana items in my favorites, so I'm happy for the chance to do a little closet clean out, I love that skirt, stoked to finally get to use it in a look. It's too pretty to stay hidden!

Hope you like what I've come up with and thanks NFashion for another great challenge!