Ballerina Lovers #48: Iron Fist Filthy Landlubber Sailor Flat Ballet Pumps White & Lace Lovers #53: Clements Ribeiro Candy Lace Skirt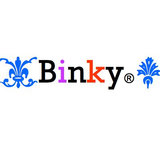 Congratulations Pnklmnade on winning the Casadei challenge and Preppy on winning the La Petite S***** challenge! You both are super talented and I love both your stylebooks, so I'm happy to see that Lanzascoloradas and Lucyy have chosen you as winners. Apologies for this combo, but as I couldn't make it here yesterday, I'm seriously behind again today. Ah life. :)

I decided to combine these two challenges together because somehow the Clements Ribeiro skirt and those ballet flats look weirdly cool together and I like weirdly cool. ;) It's a truly hot day here so I decided on something to wear to beat the heat, which of course includes a big-ass sun hat!

Hope you like what I've come up with and thanks Pnklmnade and Preppy for another great challenges!