ICILAD #88: M Missoni Two-tone Knitted Dress & Multiple Personalities #8: Millionaire's Wife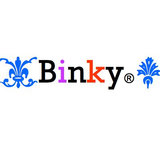 Congratulations NSBW on winning the Valentino challenge and Magda_ooo on winning the Vogue Editor-in-Chief challenge! You both created such incredible looks for the challenges, I'm happy to see Tanya80 have crowned you both winners. You definitely deserve it. Apologies for yet another combo, but I'm still very much behind. :)

I decided to combine these two challenges together because if I were a millionaire's wife, I'd definitely wear that M Missoni dress to go out for lunch and do a bit of shopping on a Monday afternoon. It would be nice to be able to spend a ton of money on clothes, food and gadgets without having to work for it. Hmm.. naah, I'd rather work than be a wife. I like my independence a little too much. LOL.

Anyway, hope you like what I've come up with and thanks for another great challenges, NSBW and Magda_ooo!