Handbag Mania #72: Jil Sander PVC and Python Tote & My Style Icon #27: Romy Schneider & Trendy Trends: Fall 2012: The Matrix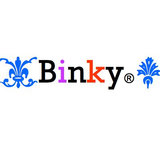 Congratulations Natural Born Styler on winning the Versace challenge and PrettyB on winning the Kate Middleton challenge! You both are immensely talented and I'm happy for your wins, keep up the great work! And what a great idea to restart the abandoned Trendy Trends group, Tanya80, thanks for taking the initiative. Apologies for this last triple combo of the day, but I'm still behind, you know how it is. :)

I decided to combine these three challenges together because I think "The Matrix" trend as well as that cool Jil Sander bag fit the late Romy Schneider's style really well. What a great choice for this week's challenge, PrettyB. Romy Schneider was such an icon, so I hope the look I've created for this triple combo did her justice. Oh and I totally stole that amazing top from Dolores Haze, so thanks for letting me steal it, DH!

Hope you like what I've come up with and thanks Natural Born Styler, PrettyB and Tanya80 for another great challenges!