Male Factor #4: Unconditional Strawberry Tank T-Shirt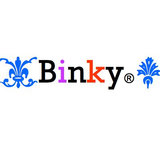 Ha, I am loving this group, you always find the most interesting and questionable items in the Men's Department, Pnklmnade. ;) And seriously, I like that tank top, you know, for me - not necessarily for a guy. Most men already have an aversion to "tank tops", I'm pretty sure every guy I know would say hell no to this Strawberry tank top.

But you know, it's all about the attitude and if you're as cool as, let's say, Ryan Gosling, I think you can totally rock a strawberry tank top and still look masculine and sexy. So I decided to use him as inspiration in creating this look. We all know Ryan Gosling is not afraid to wear male tank tops. Again, it's all about the attitude. :)

Hope you like what I've come up with and thanks Pnklmnade for another great challenge!