Color of Fashion #144: Cornsilk & Nature Inspiration #38: Waterfall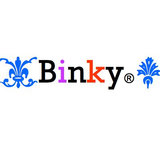 Congratulations Malu82 on winning the Exotic Birds challenge! You are immensely talented and I just love seeing your creations win challenges in this site, keep up the great work darling! Apologies for combining this week's challenge with Color of Fashion, but I just want to make sure I'm not too far behind on the challenges. You know how it is. :)

I decided to combine these two challenges together because I found the perfect inspiration picture for Waterfall that is sort of within this week's chosen color from Color of Fashion. And plus, I just stole that dress from ClosetNerd's stylebook and it's so perfect for this combo challenge, of course I can't deny myself a chance to do another combo. You know me. You know this is bound to happen.

Hope you like what I've come up with and thanks for another great challenges, HarperLeo and Malu82!