I Heart It Too #46: Danny Miami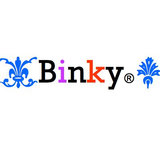 Well, Tis4tweety, you have always managed to find interesting photos to drool over in this group, in more ways than one it seems. :) Now this man candy is not really my type, he's a little too big - I like my man a little on the scrawny side, I know I'm weird - but still, he is a man candy and this is a very cool photo of him. Great pick for this week's challenge!

And on a more serious note, I'm sorry to hear about what's going on with you at work. People suck sometimes but I hope you're not going to let it get you down. You're amazing and you're fabulous and don't let anyone tell you otherwise. You'll bounce back from this soon enough, I just know it. Sending you lots of love and hugs from all the way in my corner of the world.

Hope you like what I've come up with and thanks for another great challenge, Tis4tweety!