The Little Black Dress #88: Fringe Tie Dress by Coco's Fortune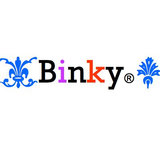 Congratulations NekoJapkat on winning the Jean Paul Gaultier challenge! You're wonderfully talented and you have such a lovely spirit, I'm happy to see Kuukua has chosen you as winner. Keep up the great work, it's good to see you winning again.

This week's choice of LBD is just so gorgeous and fun. I love that it's both classic and modern, and it's also very versatile. I always love wearing LBD to go dancing, so my look is inspired by a girls night out, drinking, dancing and flirting like girls do. I don't really have girl friends here, so I always miss fun female friendships and tend to compensate here in SS. :)

Hope you like what I've come up with and thanks for another great challenge, NekoJapkat!