Leather Lover #39: SLY 010 Trousers Purple & Songspiration #140: Goldie - A$ap Rocky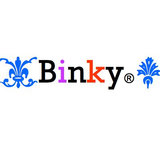 Congratulations Pnklmnade on winning the Reed Krakoff challenge and Dolores Haze on winning the Billy Joel challenge! You both created such amazing looks for the previous challenges, I'm happy to see RoseQ and HarperLeo have crowned you winners. Apologies for this combo, but my internet's acting up again and I don't have that much time to spend here, so I'm trying to catch up as best as I can. ;)

I decided to combine these two challenges together because those purple leather pants just call for a cool and fun hip hop song to go with them - and this week's song of choice, Goldie by A$ap Rocky just seems perfect for them. I've only heard of this song once prior to this challenge, on a "Songs of Summer" podcast, but now that I've listened to it again, it's definitely stuck in my head. Great choices for this week, ladies!

Hope you like what I've come up with and thanks Pnklmnade and Dolores Haze for another great challenges!