The Historians #22: The 1930s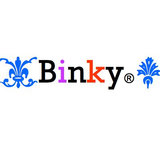 Congratulations Tanya80 on winning the Mughal India challenge! Your look was absolutely phenomenal and I'm so happy to see MyLadyBloom has chosen you as winner, you truly deserve it. Keep up the great work, girl.

This week's challenge is such a great one, 1930s fashion is not something we do very often here in Shopstyle so it's always nice to get to this "time machine" and go back to the past. :) 1930s fashion is all about the long silhouette and luckily I have the perfect dress for this challenge, I forgot who I stole this from but I'm glad I did - oh and those shoes are stolen from MashiaraQCS, I remember those. But anyway, thank you for your contributions, ladies, you know I always appreciate it. :)

Hope you like what I've come up with and thanks for another great challenge, Tanya80!