WORD INSPIRED #40: SUMMER x I .:HEART:. IT TOO!! #46: DANNY MIAMI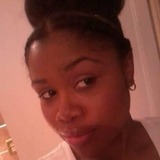 "i got that summertime, summertime sadness- & while it doesn't have to do w/ a man, this unfortunately became my summer anthem.
only bcuz i'm not doing what i want & should, so its time to stop reflecting & start moving. i no longer want to be apart of the somber crowd & if u feel what i'm saying can i get a hell yeah, love & well wishes.
and if you're going thru the same thing in other ways i send u my love & well wishes. let's make it our happiness happen babes :)
ps: i'm not leaving, i'm talking about much needed change..