Sunglasses #42: Burberry Leather Wrapped Sunglasses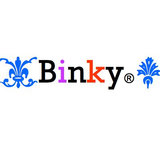 Congratulations Malu82 on winning the Gucci challenge! You are so talented and I always love it when you win challenges because your looks are always so incredible. I'm happy for your win, keep up the great work, darling.

This week's sunglasses are so freakin' cool. Burberry can do no wrong these days it seems. I just love the shape, it's cool and edgy and so perfect for this hot summer days. For some reason I am drawn to this mini, flowy dress that I stole from.. someone (can't remember ;p) and once I dragged the dress over, this whole look just came together easily. I love when that happens. And how incredible are those shoes? I'd definitely end up with broken ankles if I tried to walk in them but man they are so cool!

Hope you like what I've come up with and thanks for another great challenge, Malu82!