Modern Makeover #108: Anita Ekberg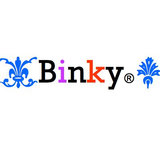 Congratulations LizzyM on winning the Kelly LeBrock challenge! You're on a roll this week, it seems, love it. You definitely deserve it and again, congratulations on your first win in this group. Keep up the great work, hope this will be the first of many.

This week's challenge is so much fun to do. I love Anita Ekberg and Fellini's La Dolce Vita is one of my all-time favorite movies. That fountain scene is so iconic, if I ever get to Rome I may attempt to recreate it (but it won't happen. I don't want to get arrested in a foreign country LOL). Anyway, for this modern makeover, I decided to use the iconic fountain scene as my inspiration, and luckily I have the perfect dress for it. I forgot who I stole it from but it's just so beautiful... thank you, whoever you are. :)

Hope you like what I've come up with and thanks LizzyM for another great challenge!