The Front Row #108: Emilio Pucci S/S 2012 RTW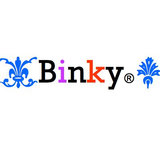 Congratulations Tanya80 on winning the Dolce & Gabbana challenge! Your look was so incredible, your stylebook is beyond impressive and you are an immensely talented and creative stylist, I'm not surprised that NFashion has chosen you as winner. Happy for your win, keep up the great work, darling.

This week's Front Row is absolutely fantastic. Love this Spring/Summer Pucci collection! I'm so used to thinking that Pucci = busy prints, and I'm just happy to see that this collection has more than just busy prints. :) This particular look is a favorite of mine, I've had that skirt in my favorites for a while but never got the chance to use until now, and I so wish I could wear this look in real life. Ah, a girl can dream. :)

Hope you like what I've come up with and thanks Tanya80 for another great challenge!