Heel Madness #66: Manolo Blahnik 'Zalolo Samba' Ankle Booties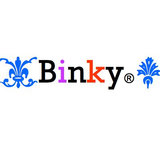 Thanks for restarting the group, Tis4tweety, I think we've all waited long enough and we're all itching for a new Heel Madness challenge. :) I'm sure whoever the winner of the last challenge was would get another chance to set a challenge in the future.

In the mean time, these Manolo Blahnik booties you've chosen for this week's challenge are just fabulous, oh I wish I could wear them here. But I can't. Not only because I can't walk in heels but also because the fur lining would be torture to wear in the tropics. Sigh. This is why you need winter, people. :) Anyway, I decided to keep my look pretty much neutral in this challenge, mostly because I really want to use that top. It's just so gorgeous and versatile.

Hope you like what I've come up with and thanks for another great challenge, Tis4tweety!