Cartoon Your Fashion #46: Peppermint Patty & Color Of Fashion #145: Persian Green & Fragrance Inspiration #133: (Untitled) by Maison Martin Margiela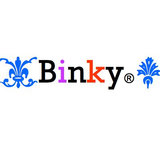 Thank you so much Dolores Haze for picking my look as winner of the Le Petit Prince challenge! I'm so honored that you liked what I came up with, especially since it was my favorite childhood book. I'm excited to be setting this week's challenge and I want to apologize in advance for this triple combo but as always, I am behind again. It is Monday after all. :)

I decided to combine this week's Cartoon Your Fashion, Peppermint Patty with color of fashion and fragrance inspiration because they just sorta work together real well. Peppermint Patty is known to wear a green top and flip flops all the time and well my green top matches this week's COF and my flip flops matches this week's Fragrance Inspiration. And of course I can't resist the combo. You know me, I always do this. Haha.

Hope you like what I've come up with and thanks HarperLeo and Tanya80 for another great challenges, enjoy this week's Cartoon Your Fashion everyone!