Interpretation #15: Candy Wrapper & Je t'aime #42: Christian Louboutin Elisa Clutch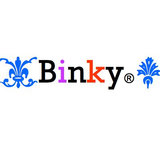 Congratulations Pnklmnade on winning the Seashells challenge and Natural Born Styler on winning the Roger Vivier challenge! Your looks are incredible and I'm happy to see Tanya80 and HarperLeo have crowned you both winners. Keep it up, and apologies for this last combo of the day, it's just something I gotta do. :)

I decided to combine these two challenges together because the Louboutin cluth reminds me of a candy wrapper so I figured, yeah why not just combine, again? I remember when I was a kid I loved those lollipops with all different swirls of colors - and they only had clear, transparent plastic wrappers so we could be enticed by the sweetness of the colors, and that's kind of where I'm going with this combo look. Luckily I already have the perfect dress in my look for it. I love when that happens.

Hope you like what I've come up with and thanks Pnklmnade and Natural Born Styler for another great challenges!