CASAH #145: Aperlai Glitter Pumps & Italian Style #74: Dolce & Gabbana - Mini Miss Sicily Embroidered Velvet Bag & My Style Icon #28: Kate Moss & Trendy Trends: Fall 2012: Room To Grow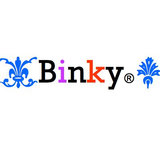 Congratulations Natural Born Styler on winning the Giuseppe Zanotti challenge, Adoreo on winning the Missoni challenge, Legally Brunette on winning the Romy Schneider challenge and HarperLeo on winning The Matrix challenge! You are all so talented and I'm happy for your wins. Apologies for this quadruple combo, but you know I must be super behind to resort to combining four challenges at once. :)

I decided to combine all of these challenges together because well, if there's one thing I know about Kate Moss it's that she can totally rock the oversize trend, that fabulous Dolce & Gabbana bag and those Aperlai shoes all at the same time. And plus, how beautiful is that oversize top? That one is definitely made to be worn by the fabulous Kate Moss, don't you think?

Hope you like what I've come up with and thanks Natural Born Styler, Adoreo, Legally Brunette and HarperLeo for another great challenges!