I Heart It Too #47: Mickey, No!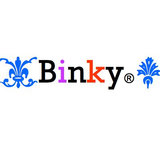 As always, I love this week's photo of choice, how cool/disturbing/kinda hilarious is it! :) You never cease to amaze me, Miss T, never change! :)

I decided my look inspired by this week's photo should be somewhat dark but a little quirky, just like the photo. And luckily I have the perfect dress for it too. Love when that happens. And I just stole that headband from Pandora S, just in time for the challenge, so thanks Pandora!

Hope you like what I've come up with and thanks Tis4tweety for another great challenge!