Off Topic #35: Au Naturel & Pop Culture Challenge #202: Keira Knightley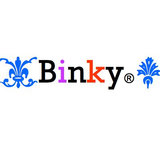 Thank you so much Closet Lover for picking my look as the winner of the Fall challenge! I'm so honored that you liked my look. :) Apologies for combining this week's Off Topic with Pop Culture Challenge but like I said, too many challenges in this site. What else is a girl to do, right? :)

I decided to combine these two challenges together because this week in Off Topic, I've chosen "au naturel" aka nude (the color, obviously ;p) as our challenge and who looks better in this color than the beautiful British actress Keira Knightley? Not only does she have the right complexion for the color - or non color, really - but she is the perfect epitome of natural beauty, don't you think? Just look at her. She's so stunning, I'm a little jealous haha.

Anyway, hope you like what I've come up with and enjoy this week's Off Topic and Pop Culture Challenge, everyone!