Make It Work #168: Athene Procopiou Apeiron Silk Crepe De Chine Kimono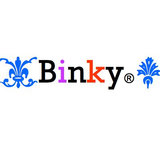 Congratulations Malu82 on winning the Marni challenge! You are such a talented stylist and you always knock every challenge out of the park, I'm happy that you're on a winning streak lately, you truly deserve it. :) Keep up the great work, darling.

This week's challenge is hard but totally interesting. That kimono is beautiful, and I just love the colors, but it's also not the easiest to style, which of course calls for a "make it work" moment. :) I decided to turn it into a summertime jacket/coat and pair it with a casual, fun look to wear to a beach party or even a backyard barbecue. Oh and I stole that fragrance from Pandora S because it reminds me of my childhood, my grandma wore that fragrance and I used to play with the bottle as a kid. I can't believe it still exists. It makes me feel a little nostalgic. :)

Hope you like what I've come up with and thanks for another great challenge, Malu82!