Multiple Personalities #9: Globetrotting Supermodel & The Front Row #109: Diane Von Furstenberg Spring 2012 RTW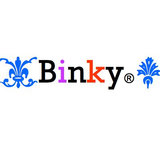 Congratulations Anncaye on winning the Millionaire's Wife challenge! Your look was absolutely amazing and so perfect for the task, I'm happy to see Magda_ooo has crowned you winner. And thank you so much Tanya80 for choosing me as winner of the Emilio Pucci challenge! It is such an honor for someone of your talent to like my look, I'm over the moon about this win. :) Apologies for this combo, but as I won't be here tomorrow I have to make sure I'm not too far behind when I come back Monday.

I decided to combine these two challenges together because I think a globetrotting supermodel would totally wear every single piece from the Spring 2012 RTW collection of Diane Von Furstenberg. One thing I love about her designs, it always looks expensive and dignified. And I can imagine a supermodel wearing this look to go shopping in NYC. If I were a globetrotting supermodel, I would totally wear this anyway. :)

Hope you like what I've come up with and thanks Anncaye for another great challenge. Enjoy this week's Front Row everyone!