ColorCombo #38: Yellow and Nude & GG's 1 Year Anniversary on SS Rooftop Peplum Party!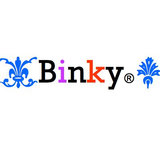 Congratulations Anncaye on winning the Coral and Navy challenge! Your look was so amazing, I'm happy to see Ooilst has chosen you winner, you're on a well-deserved winning streak here, enjoy it. :) And congratulations on your 1-year SS anniversary, Graciously Glamorous! I hope we get to celebrate many more years of you being here, you're a great addition to the site and I'm happy I get to know you as a fellow stylist and friend. Apologies for the combo, but I don't want to be too far behind come Monday so I hope you understand. :)

I decided to combine because I have this beautiful nude peplum top that I really want to use for this week's color combo, and it can easily be worn to GG's rooftop peplum party too. You know how I love it when things work out this way. :) But I also brought a present for the woman of the hour, the necklace is for you, GG, enjoy!

Hope you like what I've come up with and thanks Anncaye for another great challenge and GG for throwing such an amazing and fun party! Happy Anniversary!