CHALLENGE #9: MULITIPLE PERSONALITIES: GLOBESTROTTING SUPERMODEL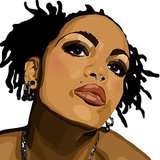 What a cool challenge! Thanks anncaye. Were paparazzi actually able to catch me leaving a plane, they would find one heavily xanaxed flight-phobic woman trying hard to control two über energetic tweens and one directially- impaired husband.

But shop stye allows you us to dream, eh?